Let's face it, IT isn't getting any easier. Today's challenges around security, compliance, risk mitigation, integration, identity, etc., are making it difficult to stay ahead of the curve. More than ever, California Central Coast and West L.A. businesses and organizations are partnering with managed IT providers to help them regain the competitive advantage that a planned and well managed IT environment affords. Lanspeed provides all clients with responsive on-site IT support, meticulous process implementation, and consistently stellar results.
Why is Lanspeed your best choice for Managed IT on the California Central Coast?
We are much more than a service desk or NOC
Our California Central Coast clients — from West L.A, Camarillo, Thousand Oaks, Ventura, Santa Barbara and up to San Luis Obispo — meet face to face with our senior IT consultants every quarter (or as often as they like) to plan for the future and ensure they get the most value from their IT environment. Our team of account managers go on-site every month to perform a full IT health check to visually confirm that everything is working exactly as it should. We don't assume anything or leave anything to chance. No other managed service provider is as focused or fanatical about the health of their clients' IT environment as we are!
Our expert IT people and processes are consistently consistent
All Lanspeed IT support team members spend their entire first month training on the Lanspeed way of supporting our clients before going on-site, so every IT technician can deliver the same comprehensive, expert service every time to every client. No other managed services provider on the California Central Coast has anywhere near the documentation, level of training, or standardized processes that Lanspeed's team has. Our goal is to always provide our clients with a consistent "wow" experience!
Satisfaction and results matter most
The majority of our clients have in-house IT staff and yet choose Lanspeed's managed services to leverage our deep expertise in network management, cloud environments, and server infrastructure so they can focus their efforts on their core business. Dozens of municipalities, schools, and other large organizations along the California Central Coast partner with Lanspeed because of our decade-plus track record of helping them achieve the success and results they are looking for in a managed service provider. The testimonials below tell the story you want to live in your IT support environment!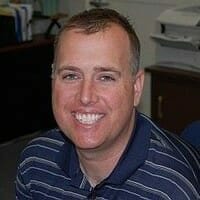 Managed IT Services Include
Strategic Consulting
Our senior IT consultants meet with you regularly to ensure your organization is always ahead of the curve.
Let's schedule a conversation.
We'd love to learn more about you and your organization.